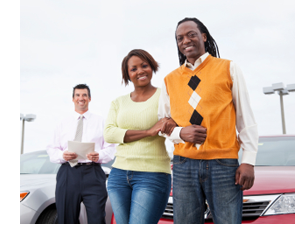 The car buying experience, what do we expect as consumers?
I recently read an article on Time Business and Money that said; "Buying a new car is an awful experience."
It went on further to quote the CEO of Hyundai as saying "we have reached the point where, frankly, Americans would rather go to the dentist than visit a car dealer."
Is that really true? Is the buying experience that horrible?
The article went on to say that the car buying experience should be molded to fit the model of online dating sites that create a trust based relationship. The shopping experience should be more like to going to an Apple store or going to an ice cream parlor.
Well I agreed with the article that all relationships between a dealer and consumer should be based on a level of trust. In our market, New Smyrna Beach, we depend heavily on trust with each of our customers and we are heavily invested in our local community.
We work very hard to make sure that every experience with our dealership is positive, both sales and service, and that our customers are satisfied and happy with the level of service they receive. Are we perfect? No, could we do a better job? Yes, absolutely, we do our best each day and continue to learn from our mistakes.
However, the article failed to accurately recognize that buying a vehicle is nothing like going to the Apple store or buying ice cream.
As consumers, buying a vehicle should be one of those purchases that make us extremely happy, it doesn't happen but just a few times in a person's life.
Unfortunately, the process does involve a tough topic, MONEY. When it comes to money we get extremely uncomfortable, especially when negotiating.
TO BE CONTINUED.