There are many ways to tech up your current vehicle without going out and buying a new vehicle with all the new bells and whistles.
Here is a small list of the some of the best ways to tech up your car without going completely overboard.
A large number of people already own smart phones and something as simple as a good smart phone adapter for your vehicle will do tons to your tech experience. Extend the technology you already use but instead of getting a cheap suction cup mount look for a well built, professional mount that will make using your smartphone technology easy and safe in your vehicle.
How about a Double DIN receiver. What is Double DIN? Well Double DIN is a standard size for vehicle receivers where the size is 4 inches by 7 inches. Due to the size, these Double DIN receivers offer tons of extra features such as satellite radio, Bluetooth connectivity, touchscreen and many more.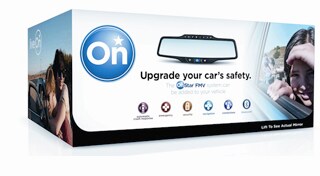 Do you think OnStar is for GM vehicles only? Well not anymore, add an OnStar FMV review mirror to any vehicle and get all of the features OnStar offers such as:
automatic crash response,
hands free calling,
Bluetooth,
road side assistance, and
turn-by-turn navigation.
Then there are the simple Bluetooth input adapters. Add hands-free call and listing to music from your phone or music device through your car stereo using a cost-effective Bluetooth adapters. For under $100 this is a great add-on for any vehicle.
Lastly you could look at a Car App Gateway. These devices add all of the bells and whistles that most new vehicles have such as remote start, keyless entry, and access to apps such as Twitter and Facebook on the go. These are the more expensive accessories you can add but for a nominal fee you can upgrade your vehicle with all of the latest and greatest vehicle tech.
New Smyrna Chrysler Jeep Dodge and RAM is happy to help you, even if you are not buying a new
Chrysler Jeep Dodge or RAM
, to add any type of vehicle accessory to you car or truck. You can search our
website
for an accessory or call our Parts Department to figure out the best tech for your vehicle.