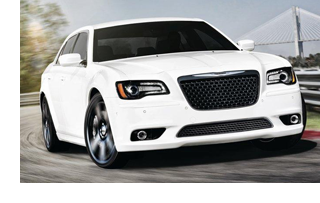 Even though the ongoing fiscal cliff crisis might scare off potential buyers, our Domestic auto market continued its rebound in December, with preliminary indications that the month will wrap up with a solid, double-digit increase.
Even with our political leaders in gridlock, our industry is raising expectations that 2013 will be on track to bring the best sales since well before the economic downturn in 2007.
The holidays also seem to have brought good tidings, particularly good for Detroit's automakers. With Chrysler leading the pack, they have enjoyed their best December sales in half a decade.
Chrysler Group reported a 10% increase in sales during December against relatively strong sales last year.
"Chrysler Group ended 2012 on a strong note with…our best December sales since 2007," said Reid Bigland, President and CEO - Dodge Brand and Head of U.S. Sales. "Looking back on 2012, we were again one of the fastest growing automakers in the country with total sales up 21%."
Imported from DETROIT, this is what we do!!