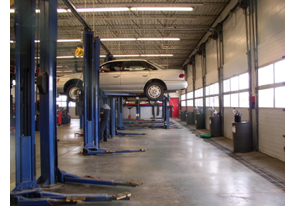 A large number of Chrysler Group dealerships will have a year of intense training to raise customer satisfaction scores.
Done in phases over the years, the training is expected to start within weeks.
After a come back year in a top-to-bottom makeover, Chrysler Group now says the main objective to continued success is superior customer service by its dealers.
New Smyrna Chrysler Jeep Dodge prides itself on customer satisfaction, whether a person is buying a vehicle or using our service or parts departments.
The new program will rely on Internet customer surveys and follow-up e-mails from customers who visit the dealership for sales or service. Within a few days of a customer's visit, dealers will receive feedback from the customer.
New Smyrna Chrysler Jeep Dodge welcomes continued feedback about your experience with our dealership. Feel free to use one of the links below to write about your experience.
Google Reviews
Requires a Google account to submit a review.
http://maps.google.com/maps/place?q=new+smyrna+chrysler&hl=en&cid=3487321357166148397
DealerRater.com Reviews
Does not require an account.
http://www.dealerrater.com/dealer/New-Smyrna-Chrysler-Jeep-Dodge-review-23254
Cars.com Reviews
Does not require an account.
http://www.cars.com/dealers/209034/new-smyrna-chrysler-jeep-dodge-ram